DHI Rome/I Tatti Joint Fellowship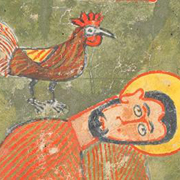 The German Historical Institute in Rome and I Tatti, The Harvard University Center for Italian Renaissance Studies offer a joint fellowship. It aims stimulate and support increased scholarship on cultural exchange with and within the African continent during the period c. 1250–1750 – a period that is usually not taken into account in historiography.
The application deadline is 16 November 2020, for further information please consult: http://itatti.harvard.edu/i-tatti-dhi-rom-joint-fellowship-african-studies.
---