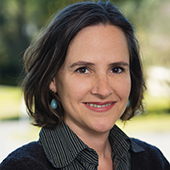 Claudia Gerken studied Art History at the University of Vienna. In 2001 she graduated her M.A. degree with a thesis on the early veneration of the images of Saint Philip Neri. Between 2001 and 2005 she held PhD fellowships at the DAAD (German Academic Exchange Service) and the Gerda Henkel Foundation (Düsseldorf). From 2006 to 2008 she collaborated on a digitalisation-project at the library of the Bibliotheca Hertziana, Max Planck Institute for Art History in Rome (rare guide books of the city of Rome, published before 1750). She received her PhD in 2011 from the Department of Art and Visual History at the Humboldt University of Berlin with a thesis on Entstehung und Funktion von Heiligenbildern im nachtridentinischen Italien (1588–1622). From 2008 to 2012 she worked as an assistant in the Publications/PR-department at the Bibliotheca Hertziana, which led to freelance activity (editing of scientific publications, typesetting). In October 2012 she held a fellowship at the Dresden Summer School 2012: Von der Vitrine zum Web 2.0 Museen, Bibliotheken und Archive im Digitalen Zeitalter. In 2013 she carried out archive research in Rome on behalf of the Wiesbaden Museum in preparation for the exhibition Nanna – Anselm Feuerbachs Elixier einer Leidenschaft. In 2014 she completed a "Social Media Manager" e-learning course, in Berlin (Deutsche Presseakademie). Since January 2015 she has been a member of staff at the German Historical Institute in Rome (Publications/PR).

Main research interests
Veneration of Saints in Italy around 1600; Image and Practices of Piety in the early modern period; Art and the Council of Trent; Italian Painting and Printmaking during the 16th and 17th centuries.